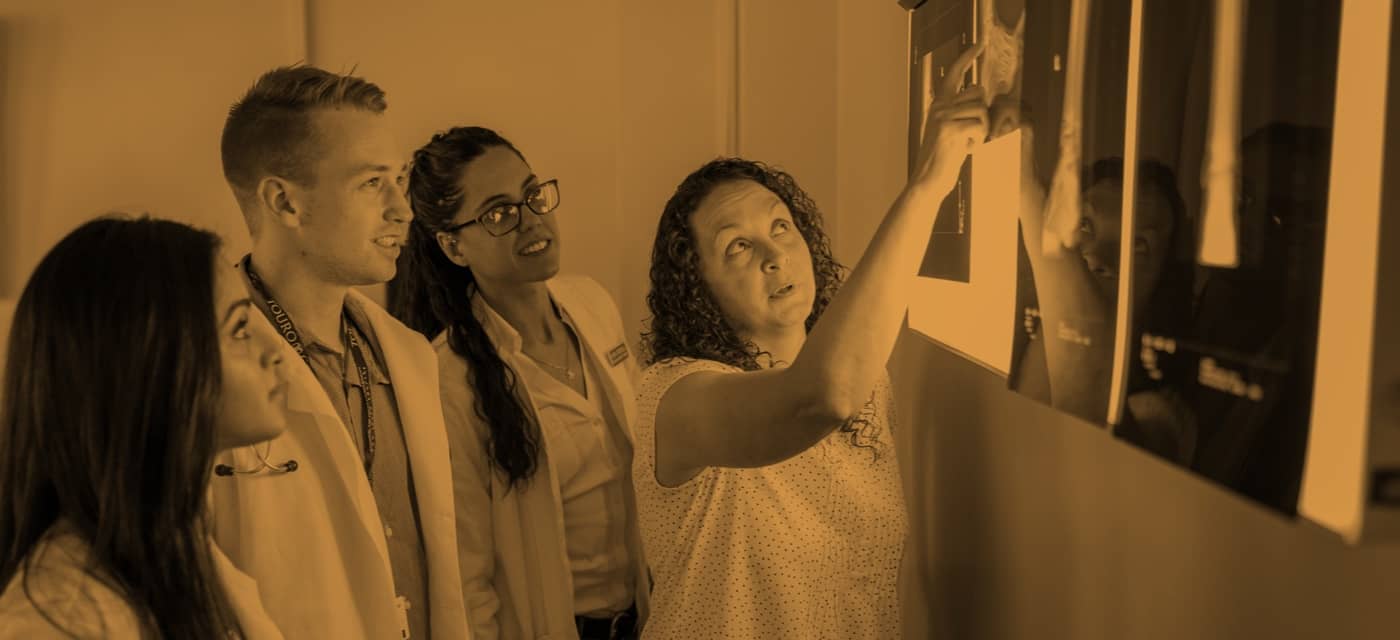 Physician Assistant Middletown
Academics
The program consists of 7 semesters over 28 months, including summers. The curriculum is a lock-step format and everyone accepted into the program must complete the same coursework in the same sequence, regardless of past degrees. No coursework exemptions will be granted.
The first 12 months, divided into three consecutive semesters, are devoted to preclinical didactic classes in the basic sciences, clinical medicine, behavioral sciences, and research methodologies. The clinical phase is divided into three semesters over 12 months. The clinical semesters are divided into nine supervised clinical practice experiences/rotations - seven required and two electives. The culminating (final) semester includes additional didactic coursework, a Capstone Project, and the completion of the Community Service course.
The program provides a dynamic learning environment and stresses the importance of continuing medical education.
Graduation Requirements
To qualify for graduation with an MS in Physician Assistant Studies, you must successfully complete all courses and rotations, totaling 123 credits, with an overall program GPA of 2.67 (B-) or better. This includes:
Successful completion of the didactic coursework and a required master's capstone
Successful completion of the summative evaluation (MPAN 636)
Successful completion of all skilled clinical practice experiences (SCPE/rotations)
Successful achievement of the PROGRAM COMPETENCIES
The above requirements are reviewed by the Academic Progress Committee, following which the committee Chair (Program Director) informs the Registrar's Office that you are qualified to graduate.