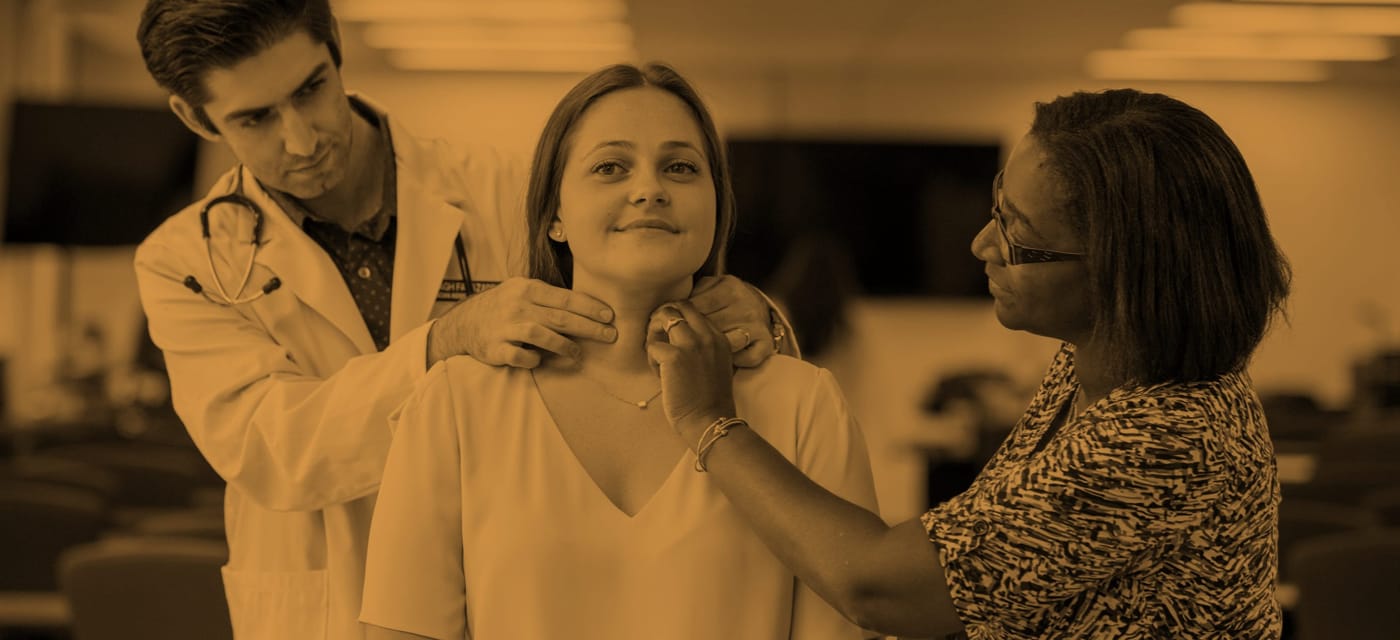 Physician Assistant Manhattan
Academics
The 32-month professional curriculum is composed of eight 15-week semesters, organized into a didactic phase, a clinical phase, and a culminating semester.
In the classroom
The didactic phase consists of a lockstep curriculum divided into four consecutive semesters (Fall, Spring, Summer, Fall) that take place over 16 months. Courses are scheduled Monday through Thursday 4pm-9pm, and Sundays 9am-5pm. All lectures are held at the Manhattan campus. The curriculum sequencing enables the progressive development of clinical knowledge and competence, and the reinforcement of clinical information from varying perspectives of medical, surgical, and emergency management.
Out on rotations
The next 12 months, divided into three consecutive semesters (Spring, Summer, Fall), is the clinical phase, during which students are provided with supervised clinical practice experiences through nine rotations, each lasting five weeks. Eight of the nine rotations are core rotations, which all students must complete. There is one elective rotation during this phase, which students can choose in an area of interest. During the clinical phase learning experiences, each student develops his/her identity as a health care practitioner and a member of the professional health care team. The rotations take place in hospitals, clinics, or private settings and entail a full-time commitment during regular working hours. Rotation sites are in the metropolitan area, including but not limited to Manhattan, Brooklyn, Queens, the Bronx, Westchester, Nassau and Suffolk counties. Students should be prepared to travel to their assigned rotation sites.
Bringing it all together
The culminating semester (Spring) includes graduate coursework, an advanced clinical rotation elective, and completion of a capstone master's project.

No advanced standing is granted in the PA program. This is true whether equivalent courses have been taken in another PA training program or in medical school.
Graduation Requirement
To qualify for graduation with a BS in Health Sciences and MS in Physician Assistant Studies, a student must successfully complete all courses and rotations totaling 127 credits, which includes:
Successful completion of the summative evaluation (PAM 637)
Successful completion of the capstone Master's project
Maintaining an overall program GPA of 2.667 or better
Upon graduation our students are well-prepared to pass the certifying exam.